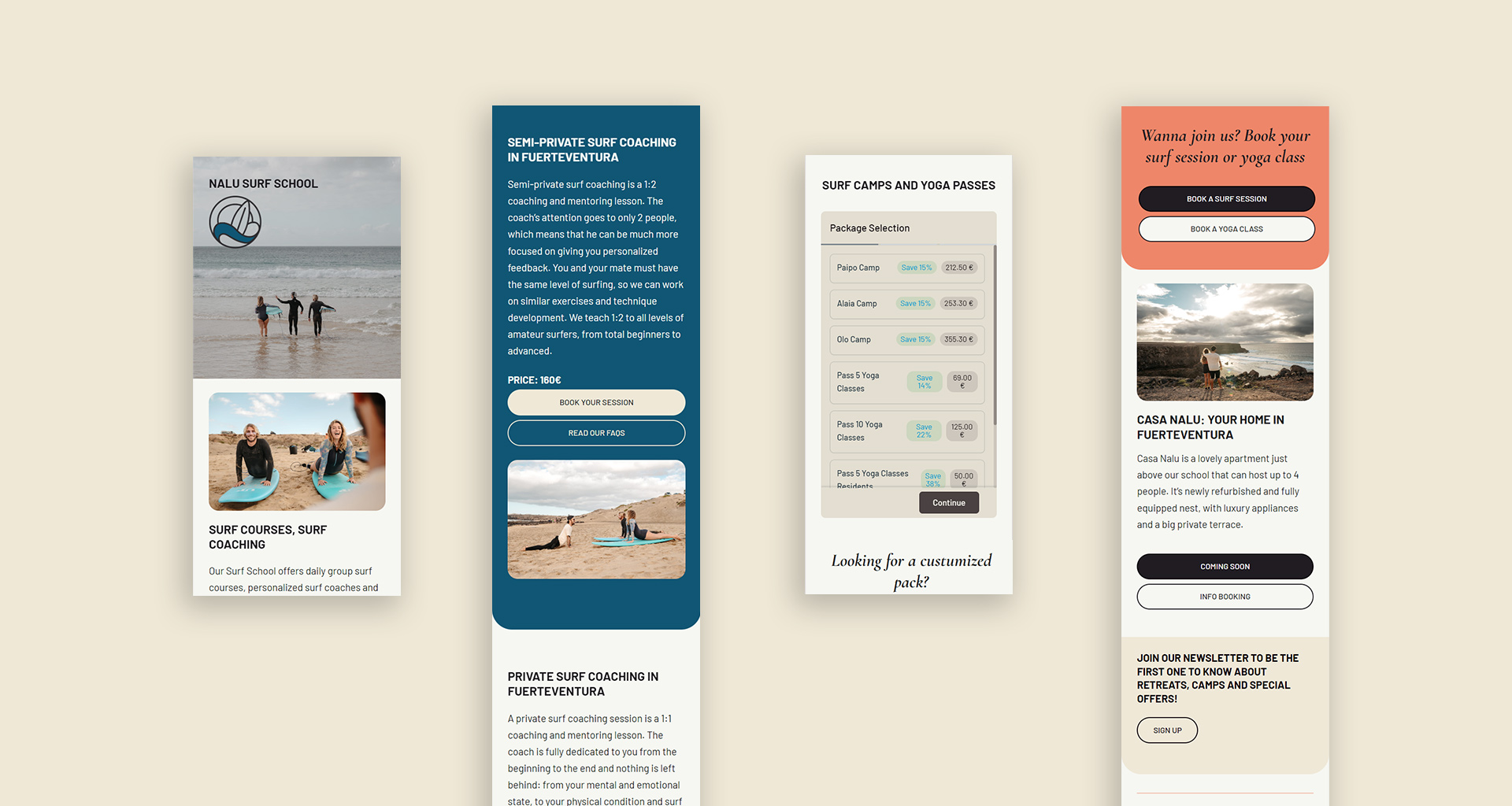 NALU Mind Body Surf: We are a surf school and yoga studio based in El Cotillo, Fuerteventura. We offer weekly surf courses, yoga classes, retreats and workshops. In our school you will always find a cozy and welcoming environment: our core values are inclusion and respect for all diversities and humans. We consider a personal mission to provide the absolute best surf coaching for beginners and intermediates, unique retreats and deeply thoughtful yoga practices.
Hi, we are Carolina e Daniele, NALU Mind Body Surf' founders and owners.
Our story begins in 2019 in Fuerteventura, when we met during a surf session. Back then, Daniele was the head coach of one of the biggest surf school of the island, and Carolina was a freelance diversity & inclusion policies consultant, but teaching yoga had been her second job for quite a few years, and she was guest teaching in a surf camp.
Gosmartpress è un servizio digitale per lo sviluppo e la gestione di progetti web che accompagna il cliente dall'analisi dell'idea alla realizzazione online del prodotto.
Sviluppiamo in WordPress, gestiamo flussi di lavoro utilizzando i migliori applicativi per la condivisione delle informazioni, parliamo un linguaggio semplice e accessibile.
Realizziamo siti web di tutte le taglie, dal semplice blog a forniture per aziende, organizzazioni e portali e-commerce.
Siamo esperti costruttori di ambienti digitali funzionali e dal design versatile. Sviluppiamo in tempi rapidi adottando modelli standard che personalizziamo sulle esigenze del singolo progetto. Portiamo online un sito web pronto all'uso in poche semplici mosse.